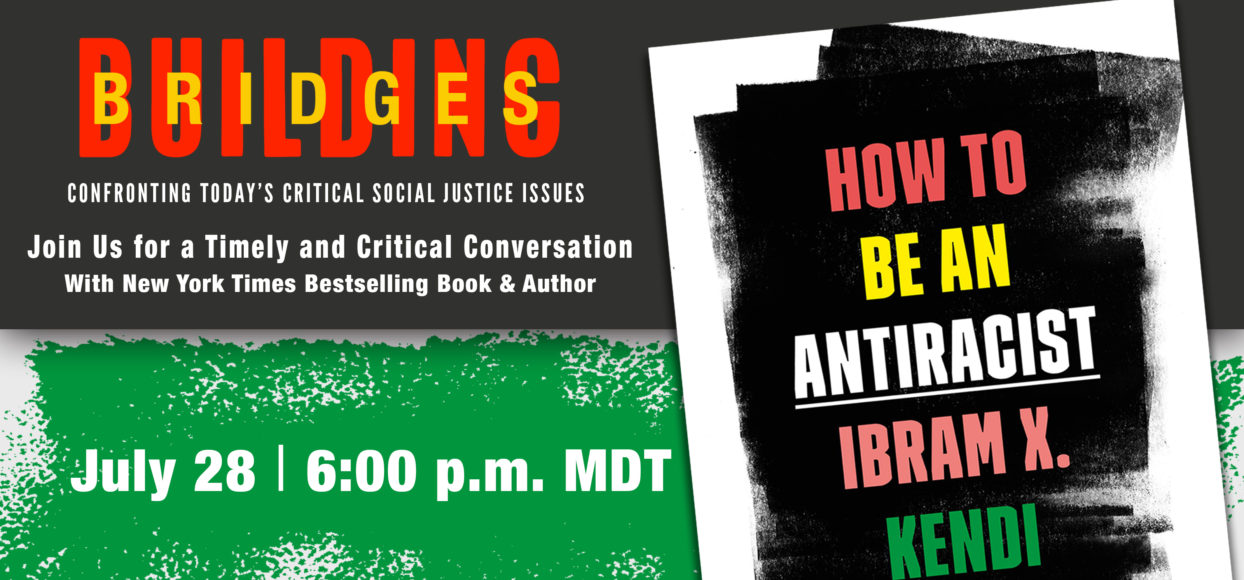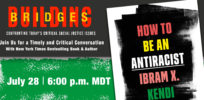 Tagged:
Building Bridges: "How to Be an Antiracist" Online Event
The Mizel Museum & The Denver Post present Building Bridges, an exciting new series that brings bestselling authors to Denver to discuss their work on confronting the most pressing social justice issues facing our communities, including racism, anti-Semitism, bias and cross-cultural understanding.
This timely discussion features Ibram X. Kendi, New York Times bestselling author of How to Be an Antiracist and will be moderated by Gregory Moore, former co-chair of the Pulitzer Prize Board.
We feel that it is our responsibility to help flatten the coronavirus curve and keep you safe, as well as address these critical issues. Due to this, the event, originally scheduled for March 30, has been rescheduled for July 28, 2020 as a webinar. 
This event is sold out! If you purchased tickets for the March 30 event, you will receive admission to this webinar. Please contact the Mizel Museum at details@MizelMuseum.org or 303-844-4000 ext. 7 for details
Ibram X. Kendi
Ibram X. Kendi is one of America's foremost historians and leading antiracist voices. A New York Times bestselling author and the Founding Director of the Boston University Center for Antiracist Research, Kendi is the recipient of the W.E.B. Du Bois Book Prize and the 2016 National Book Award for Nonfiction. How to Be an Antiracist has been hailed by the New York Times as "the most courageous book to date on the problem of race in the Western mind."
Read More

Gregory Moore
Gregory Moore is editor-in-chief of Deke Digital, a Wheat Ridge-based agency that drives new business for companies through the production, distribution and active channel management of expert content. Previously, he spent 14 years as editor of The Denver Post. During that time the newspaper won four consecutive Pulitzer Prizes.
Read More