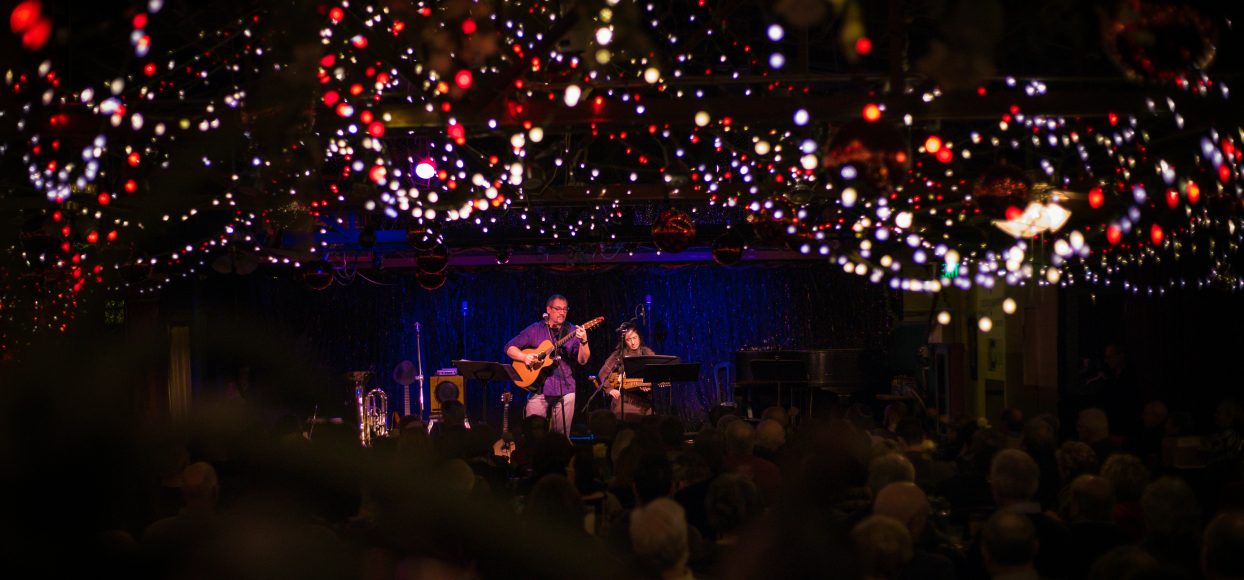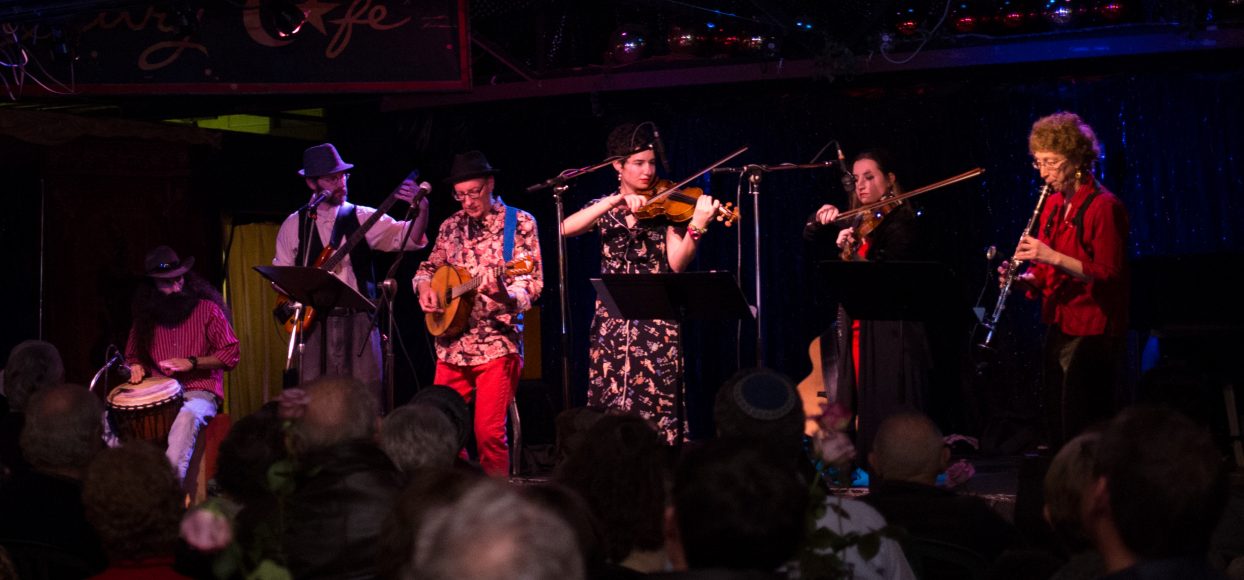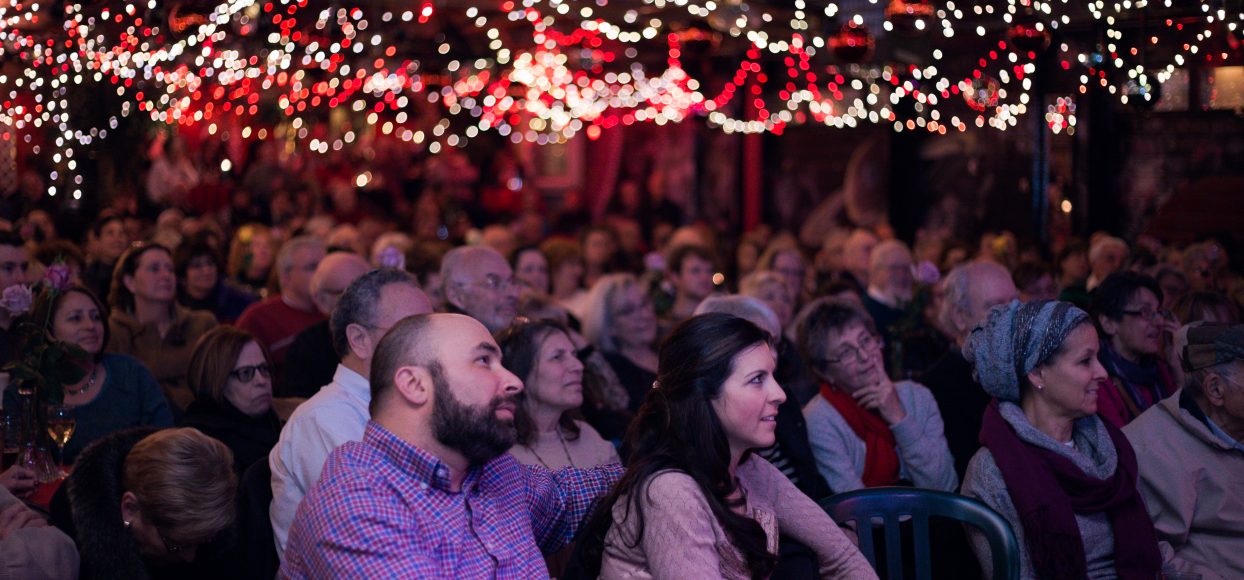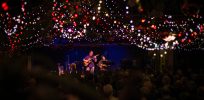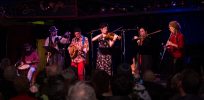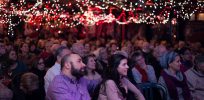 Tagged:
On Saturday, December 22, 2018, the Mizel Museum hosted the eighth annual Klezfest concert at the Mercury Café in Denver, CO. This concert featured Hal Aqua and the Lost Tribe, Rabbi Joe Black with Steve Brodsky, and a special performance by Hadgaba.
Hadgaba showcases musical traditions from across the Jewish world– transporting their audience to a dance party on the Silk Road after the bazaars are closed! Hadgaba is: Eitan Kantor (violin, vocals), Josh Klasko (bouzouki, guitar, accordion), Doron Levary (bass), Eric Alterman (hand percussion), and Meg York (clarinet, kaval).
Hal Aqua and The Lost Tribe play klezmer fusion music — an exuberant musical experience, rooted firmly in traditional Jewish modes and melodies and driven by contemporary rhythms and danceable grooves. The Lost Tribe is: Hal Aqua (vocals, guitar, octave mandolin),Annie Aqua (violin, vocals), Ben Cohen (bass, tuba, vocals), Shanti Hazan (percussion), and Miriam Rosenblum (clarinet).
Rabbi Joe Black and Steve Brodsky are both nationally recognized and locally familiar singer/songwriters known for their original contemporary Jewish music. Rabbi Joe and Steve both share a knack for high-energy, inclusive and interactive musical happenings, and getting to hear them together is a rare opportunity.