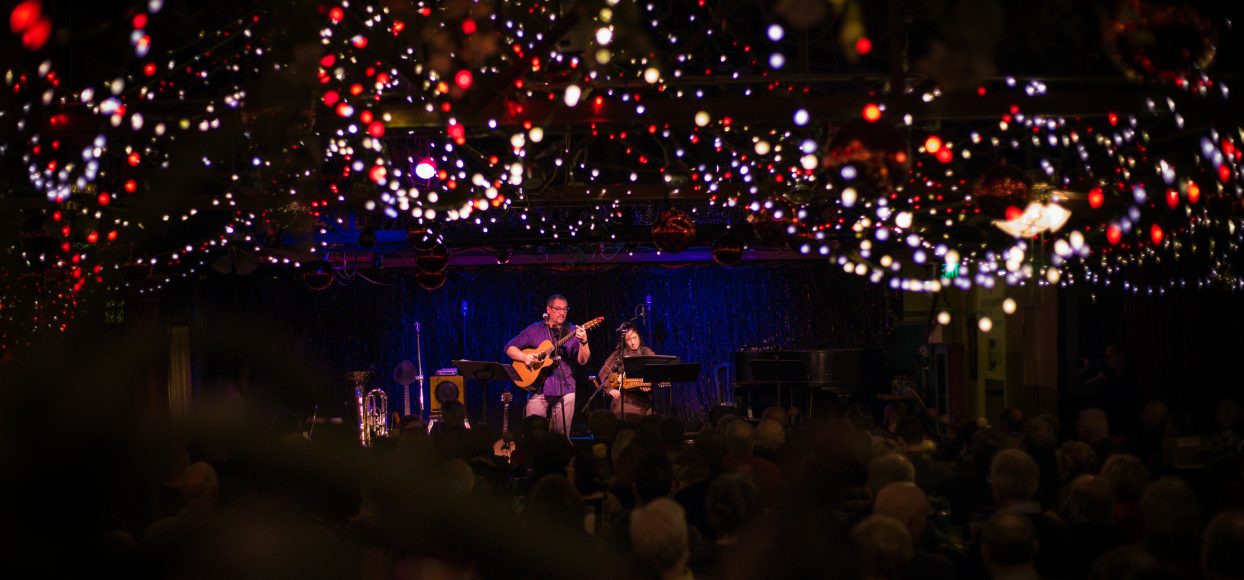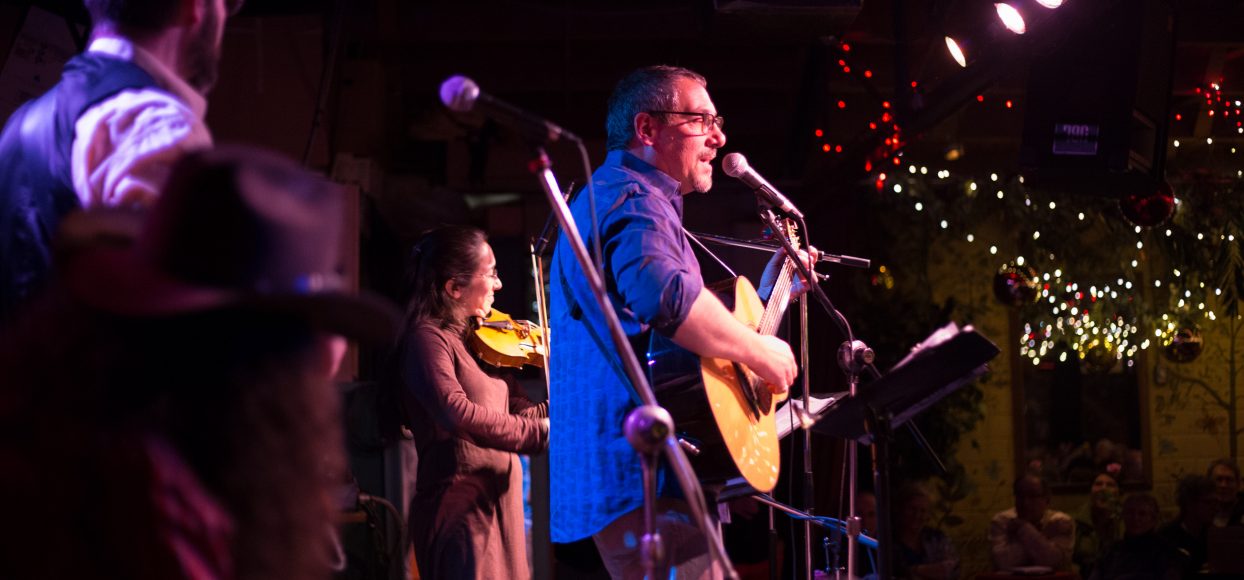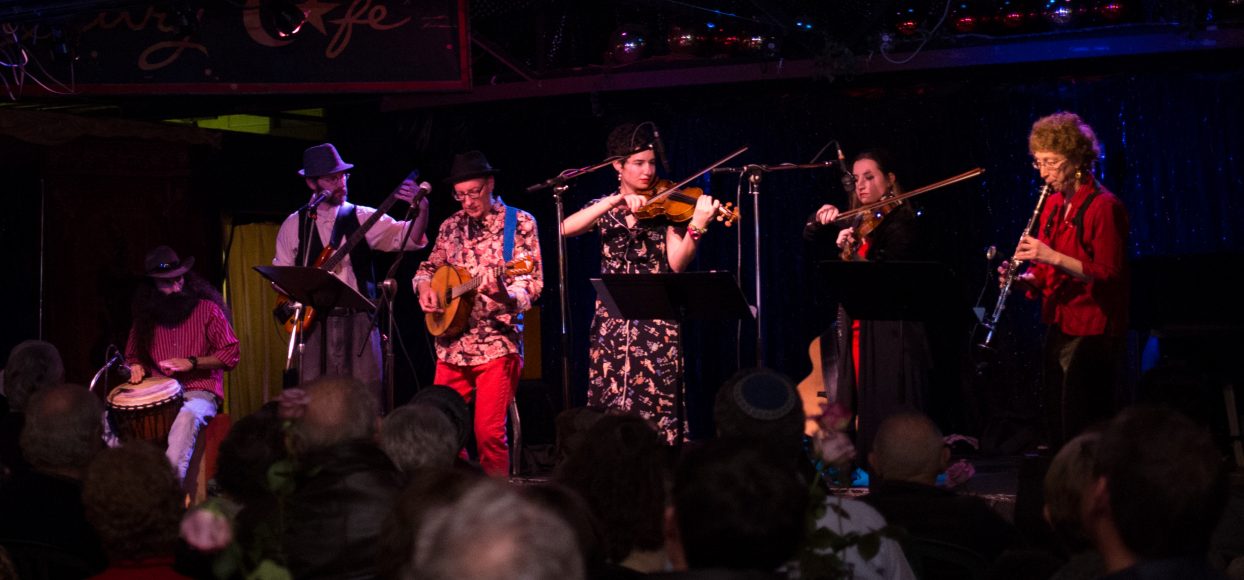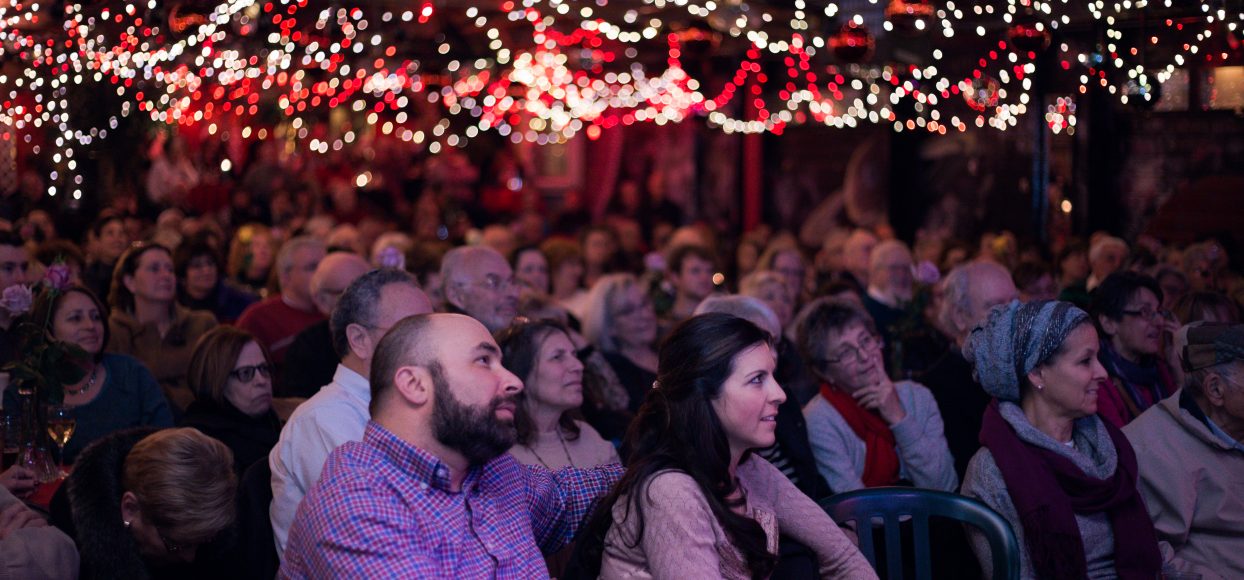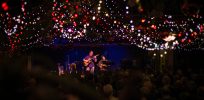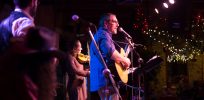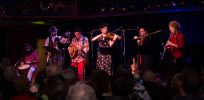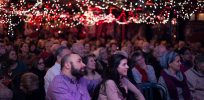 Tagged:
On Saturday, December 21, 2019, the Mizel Museum will host two Klezfest concerts at the Mercury Café in Denver – the first at 6 PM and the second at 9 PM.
The 6 PM show features Rabbi Joe Black, Steve Brodsky and Cantor Elizabeth Sacks, followed by Hal Aqua and the Lost Tribe
CLICK HERE for tickets to the 6 PM performance.
The 9 PM show features Hal Aqua and the Lost Tribe and Hadgaba
CLICK HERE for tickets to the 9 PM performance.
Please note that due to limited capacity, tickets are non-transferable and are only valid for the performance time purchased.
Rabbi Joe Black, Steve Brodsky, and Cantor Elizabeth Sacks not only work very closely as part of the Clergy Team at Temple Emanuel, but they also are talented musicians whose harmony and synergy combine to create an infectious blend of musical magic that captivates all who are present. Rabbi Black has been a major component of Klezfest since its inception. The addition of Steve Brodsky last year added yet another dimension of the performance. This year, the addition of Cantor Sacks will highlight the incredible partnership that all three share – on and off the Bema at Temple Emanuel.
Hal Aqua and The Lost Tribe play klezmer fusion music — an exuberant musical experience, rooted firmly in traditional Jewish modes and melodies and driven by contemporary rhythms and danceable grooves. The Lost Tribe are: Hal Aqua (vocals, guitar, octave mandolin), Annie Aqua (violin, vocals), Ben Cohen (bass, tuba, vocals), Michael Paff (percussion), and Miriam Rosenblum (clarinet).
Hadgaba showcases soul-stirring musical traditions from around the world, bringing a Balkan dance party to the Rocky Mountains! Hadgaba are: Eric Alterman (percussion), Annie Aqua (fiddle), Josh Klasco (bouzouki, guitar, accordion), Doron Levary (bass), Adam Loudermilk (percussion), and Michael Miller (vocals).