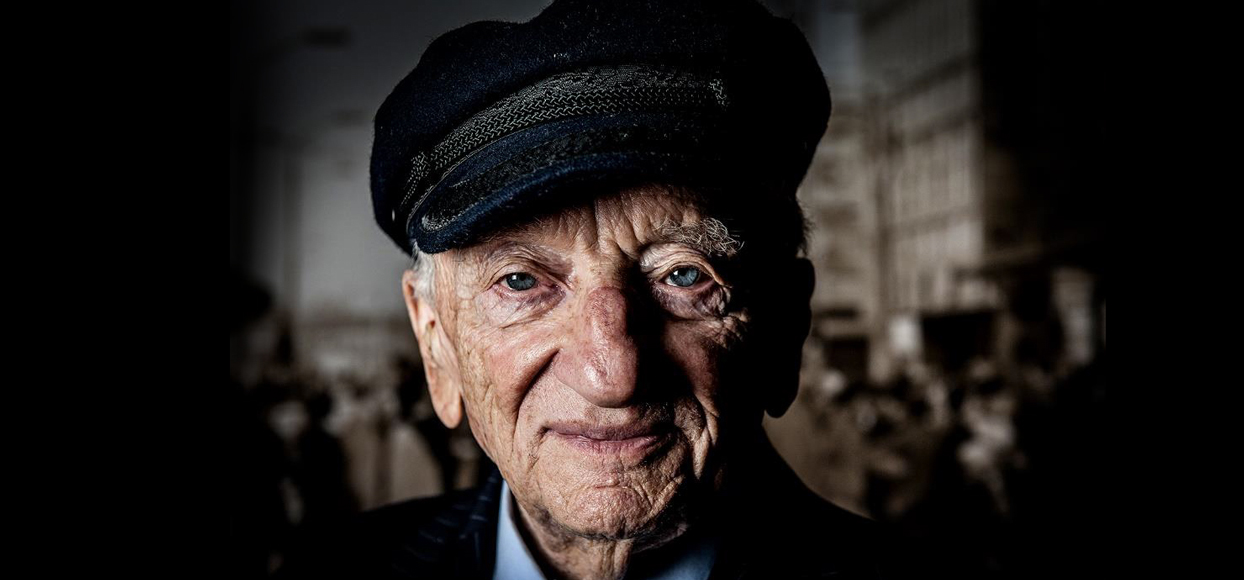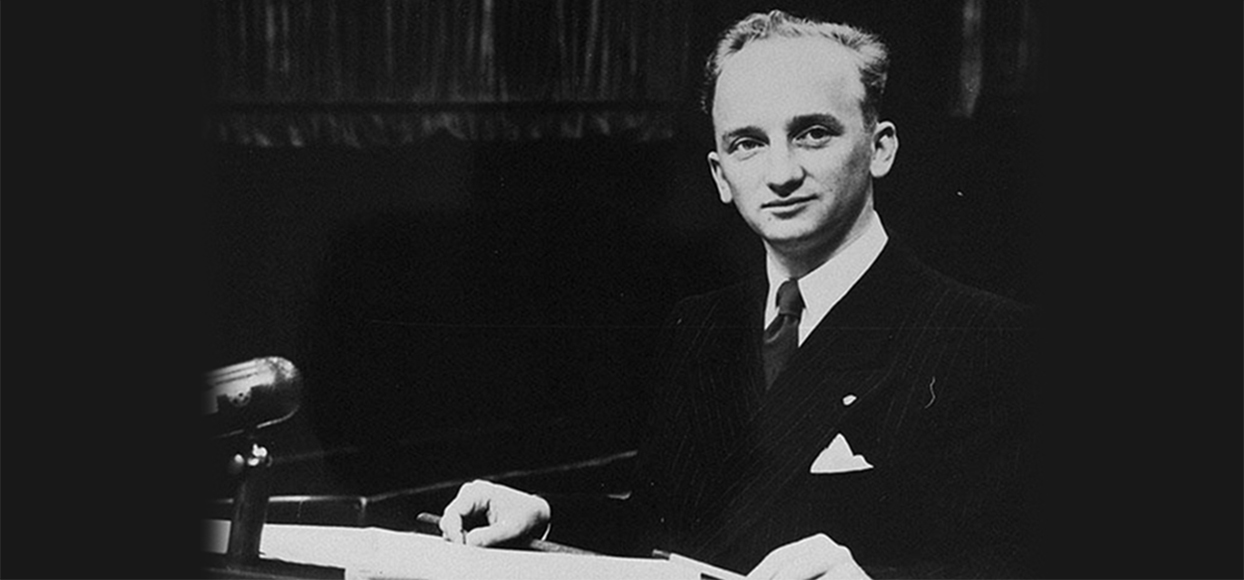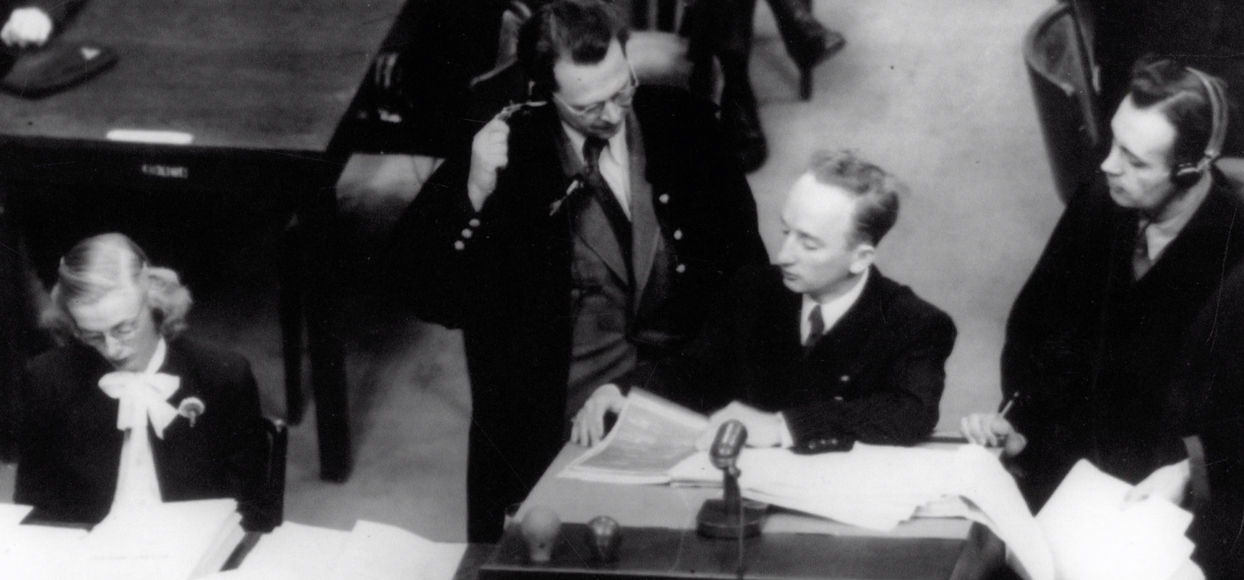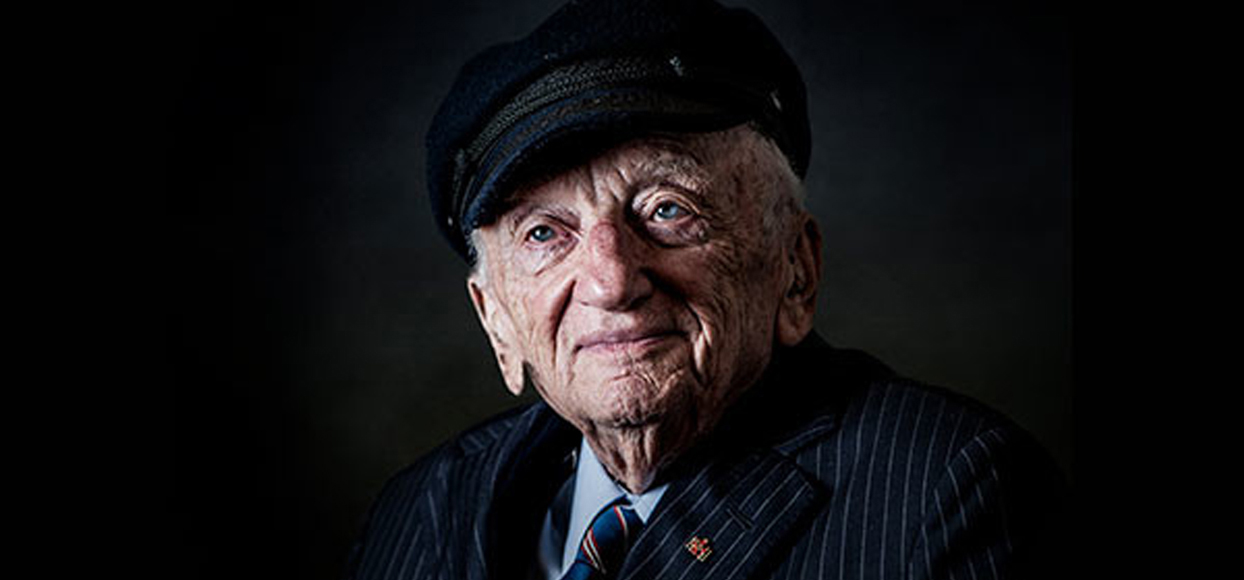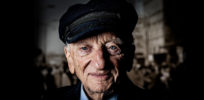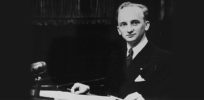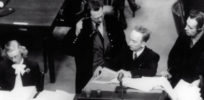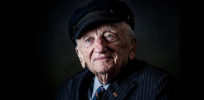 Tagged:
Join the Mizel Museum on August 6, 2019 at the Alamo Drafthouse for a screening of Prosecuting Evil: The Extraordinary World of Ben Ferencz.
Doors will open at 6:30 PM, with food and drink available for purchase, and the film will start at 7:00 PM.
Be sure to arrive by 6:30 p.m. to place your order in time for the film. Gluten free and vegan options are available.
Barry Avrich's gripping new documentary tells the fascinating story of Ben Ferencz—the last surviving Nuremberg prosecutor and lifelong advocate of "law not war." After witnessing Nazi concentration camps shortly after liberation, Ferencz became lead prosecutor in the Einsatzgruppen case at Nuremberg, which has been called the biggest murder trial in history. He was 27 years old and it was his first trial. All 22 Nazi officials tried for murdering over a million people were convicted. Ferencz went on to advocate for restitution for Jewish victims of the Holocaust and later for the establishment of the International Criminal Court. His fight for justice for victims of atrocity crimes continues today.
A post-film discussion will examine the impact of the Holocaust through the eyes of Sara Moses, a local Holocaust survivor, and the importance of speaking out against hatred and bigotry in the world today.

Sara Moses
Sara Moses' earliest memories are of life in the Piotrków ghetto. Because she had no toys, she often used her imagination to create playthings. After Sara's mother was taken from the ghetto and killed in a Nazi death camp, she herself was sent to a Nazi work camp and later to Bergen-Belsen. Though she contracted scarlet fever, typhus and typhoid, and children all around her were dying, Sara survived. She credits the imagination she cultivated many years earlier in the ghetto for enabling her to mentally escape from the horrors around her. Sara was liberated by British troops in April 1945. Soon after, she was reunited with her father, who also had survived the death camps. Now, Sara tells her story in an attempt to combat what she calls "destructive, deadly silence" – the refusal to speak out for those in need. Her message empowers audiences to fight injustices by making themselves heard.
Read More