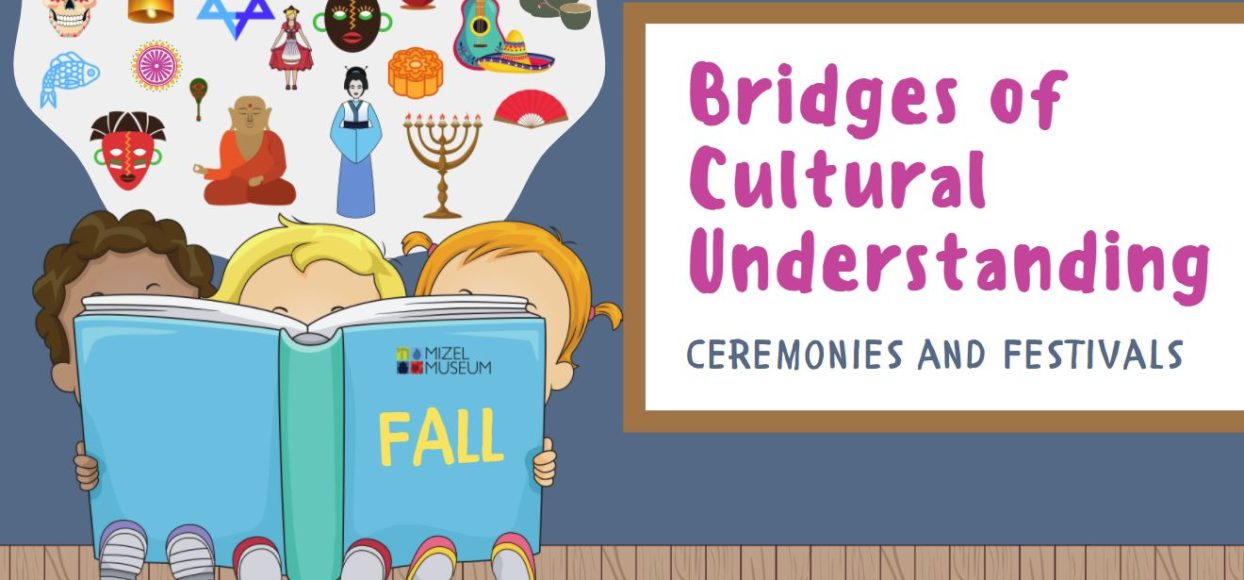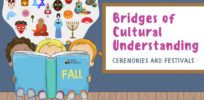 Tagged:
Bridges of Cultural Understanding teaches cross-cultural understanding through an interactive virtual presentation of themes and rituals from around the world.
Through our easy-to-use online platform led by a Mizel Museum educator, your students will:
Interact with themes and objects from around the world
Learn how various cultures approach celebrations, special events, and traditions
Explore the commonalities and difference across communities, fostering empathy and understanding
The program's curriculum is scaffolded to ensure the presentation is grade level appropriate and addresses Colorado State Standards in Social Studies, Language Arts, the Visual Arts, and World Languages. Each exhibit includes four, 30-minute sessions guided by a Mizel Museum educator, encouraging student participation and curiosity throughout each session.
Bridges of Cultural Understanding: Ceremonies & Festivals
Ceremonies & Festivals celebrates diversity by offering students an opportunity to learn about cultural celebrations within the four seasons. By journeying through each calendar season in four, separate, thirty minute sessions, students will explore ceremonies and festivals through text, pictures and video, which will grow their understanding of traditions that may be similar or different from their own.